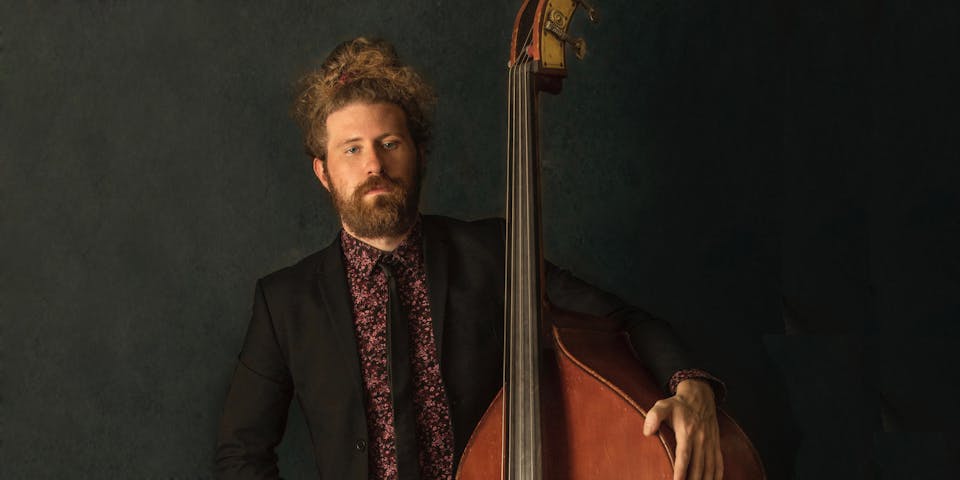 Seating is First Come First Serve
Casey Abrams CD Release Celebration
Birdland Theater
$20.00 - $30.00
For Reservations call 212-581-3080
The Birdland Theater is proud to present Casey Abrams' CD Release Celebration for Two Nights!

The Artist: CASEY ABRAMS, the unique, quirky singer/bassist, is getting seriously fresh about Jazz.
His new CD, is simply, purely, entitled -- JAZZ, the inimitable CaseyBassy's first full jazz standards recording.
Casey will be delivering his own character takes on tunes from Cole, Sinatra, Monk, Jobim, and Miss Peggy Lee, up through a little Joe Cocker and the Beatles, while hitting the upright along with some of the premiere instrumentalists from the album, Mark Whitfield (guitar), Jimmy Greene (sax) and Giveton Gellin (trumpet).
Casey studied throughout high school at the acclaimed jazz program at Idyllwild Arts Academy, in California. More recently, he's been a prominent member of Scott Bradlee's Postmodern Jukebox, jazzing around the world and as vocalist/musician star of a dozen viral videos totaling 85,800,000 views.
Since Casey's introduction to national TV audiences in 2011 as the first upright jazz bass finalist on American Idol, he's written, arranged, and performed on his 4 albums, including the Billboard's Heat Seekers premiere of his first self-titled CD. He's played to crowds of all ages and, more important to him, all cultures, on 5 continents, including getting to blend and bond with Ethio-Jazz greats in Addis Ababa, Ethiopia.
Now, even after performances at Carnegie Hall with the New Orleans Jazz Orchestra and LA's Catalina Jazz Club with Jack Black & Tenacious D, Casey looks forward most of all to a return to his own jazz foundations in the up-close, more personal Birdland setting. And bringing his own fresh takes with classic jazz delivery for new and crossover audiences.
The Recording: JAZZ - from audiophile recording label, Chesky Records.
"A culmination of the combined mastery and skill of the participating players, presented through the lens of a dozen songs from the annals of the greatest American art form. From "Why Don't You Do Right" to "Autumn Leaves" or "The Girl from Ipanema", you'll hear Casey Abrams, one of the most unique voices and personalities to enter Jazz in decades, present this material to you as if it were the first time. Casey, as bassist and vocalist, is the centerpiece of a tremendous ensemble that includes Jimmy Greene (Sax), Mark Whitfield (Guitar), Anne Drummond (Flute), and Giveton Gelin (Trumpet).
The album was recorded in stunning high definition fashion using our new recording methodology within the immaculate acoustics of the church in Brooklyn in which the album was recorded."
Monika Lightstone Photography