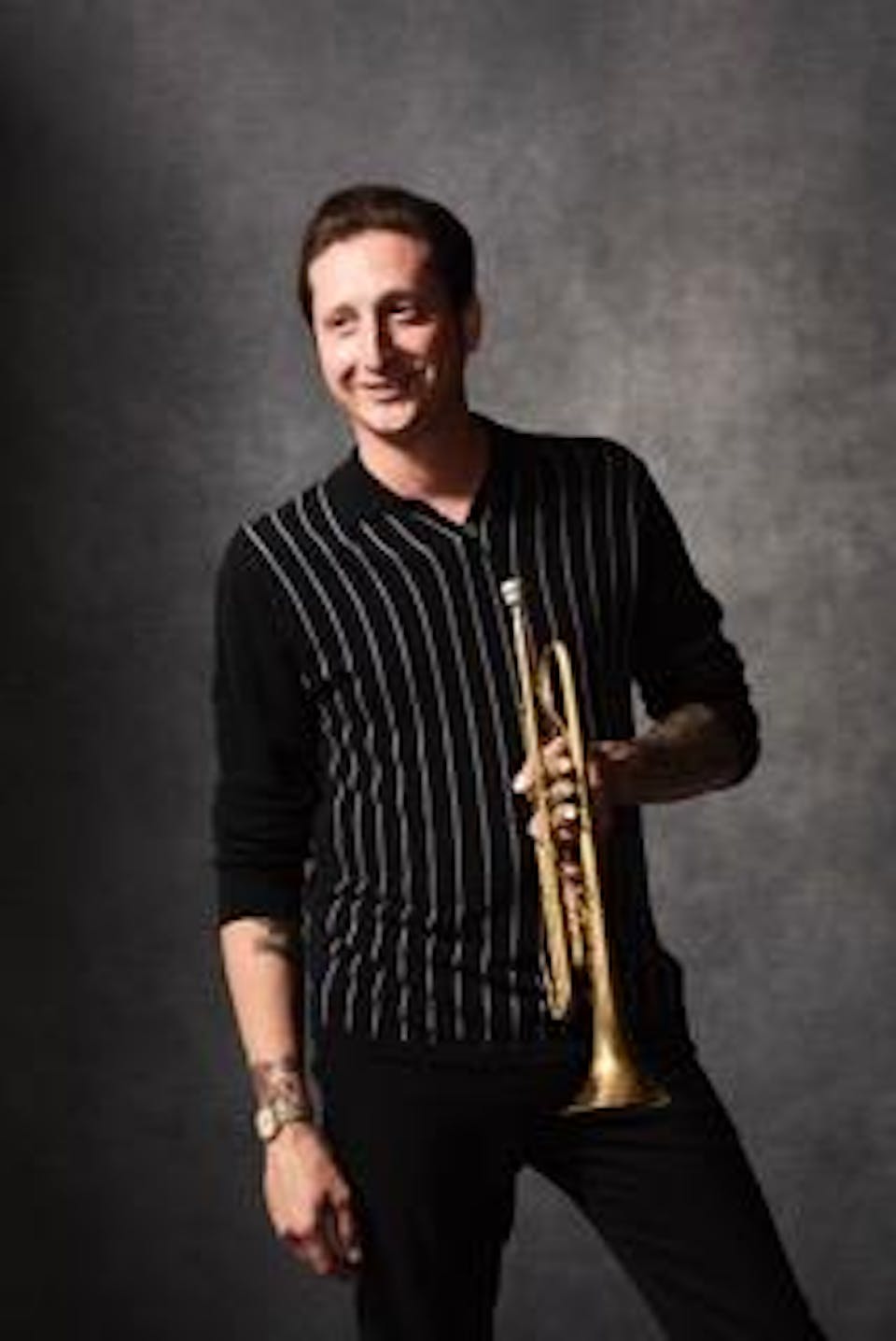 Doors open at 4:30 - Seating is First come First serve for Table AND Bar
Brian Newman (5)
Birdland Jazz Club
$30.00
Tickets At The Door
Join us for Brian Newman and the New Alchemy Jazz Orchestra!
Verve Recording Artist Singer/Trumpet Player Brian Newman & the New Alchemy Jazz Orchestra
Birdland
Brian Newman teams up with the New Alchemy Jazz Orchestra for an evening of big band sounds with some of best musicians New York City offers. Performing originals, jazz standards and classics from the Great American Songbook, this 18-piece band will take you for a ride through an eclectic mix of composers and sounds from the past and present and future of jazz music
Jazz isn't what it used to be, but for trumpeter and vocalist Brian Newman, that's entirely the point. American trumpet legends like Louis Armstrong, Dizzy Gillespie and Lee Morgan are already a part of music history. They're revered and loved in the way they should be. As Newman explains, learning from them is paramount, but replicating them is pointless. "I don't want to do what's already been done," he says. "I love Robert Glasper and Kamasi Washington –guys like that are bringing jazz to another level but still referencing the tradition. Jazz shouldn't be placed in a glass jar." Newman is here to bust the art form out of its constraints, and it's a destiny he knew he had since his childhood. Growing up in Cleveland, the 12-year-old Newman envisioned his future as a New York City jazz musician when Louie Bellson (drummer for the likes of Duke Ellington and Count Basie) visited his master-class. "He went around the class and asked us what we wanted to do," remembers Newman. "I put my hand up and said, 'I want to do what you do –I want to be a jazz musician in New York City.'"
Although Newman enrolled at Cincinnati College-Conservatory of Music, he dropped out in order to move to New York City in 2003 and pursue his long-term dreams. But just like everyone else in Gotham, Newman first had to first prioritize the short-term dream; making rent. "I put a suit on, and I must have walked around town asking people 'are you hiring' for about three weeks!" He scored whatever bartending and waiter jobs he could, including one in the now defunct Lower East Side institution St Jerome's –a grimy rock and roll dive bar known for good times, good music and some good people. "That's where I first met Stef," recalls Newman. The "Stef" in question is known to the wider world as Lady Gaga. "She was a gogo dancer, a DJ, a party promoter. She did it all. I remember seeing her play once with a discoball, two dancers and a track. Her family were there selling CDs!" Newman's hustle was just as strong. He did his fair share of sitting in at West Village jazz clubs like Smalls, Village Vanguard, and Fat Cat. He also became a part of the city's burlesque scene, where he would meet his wife, Angie Potani (they married in 2013). Eventually, Newman and his quartet settled into residency at the Plaza Hotel's famed Oak Room (where they recorded their 2012 release "Live From New York City") and a twice-weekly residency at the Gramercy Park Hotel's Rose Bar.
The New Alchemy Jazz Orchestra is an exciting 17-piece big band co-led by some of New York City's most inspiring young talent: John Lake (trumpet), Mike Sailors (trumpet), Steve Kortyka (sax), and Danny Jonokuchi (trumpet and conductor). The Orchestra performs new arrangements of classic and contemporary songs as well as original works, and has a monthly residency at The Django, a subterranean jazz speakeasy located in the heart of Tribeca.