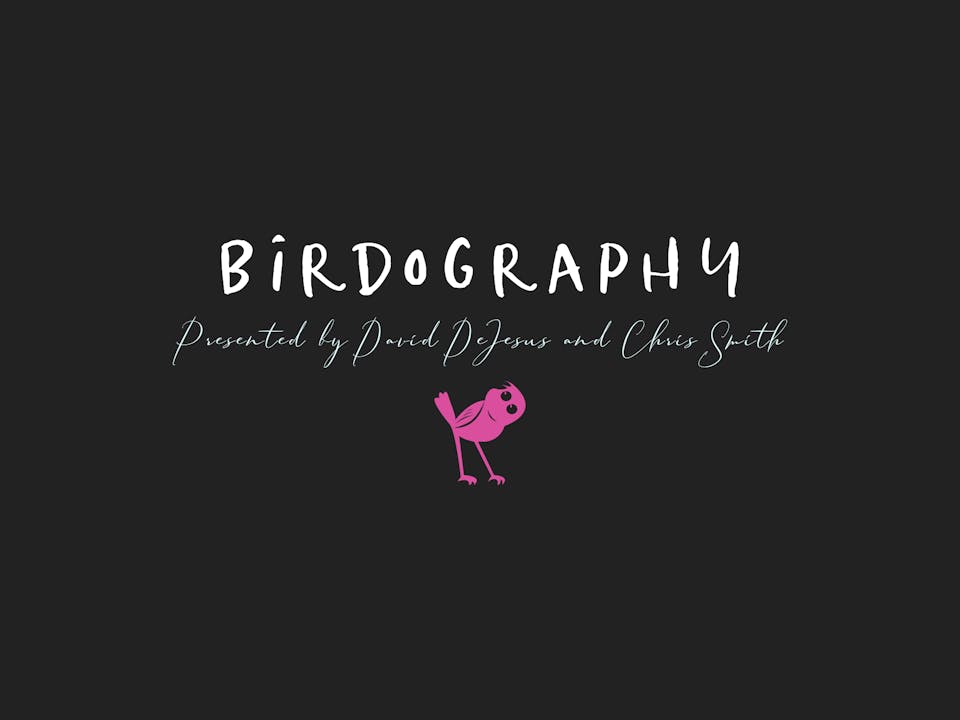 Seating is first come first serve for Table AND Bar
Birdography: Celebrating Clifford Brown with David DeJesus and Chris Smith
Birdland Theater
Birdland University Presents: Birdography! With David DeJesus and Chris Smith. August celebrates Art Blakey!

Birdland University Presents: Birdography!
In the series Birdography, the life and music of jazz legends are thoughtfully curated through live performance. Each month Birdography celebrates a unique jazz icon such as Charlie Parker, Dave Brubeck, Sarah Vaughn, or Ben Webster. While an all-star group of musicians immerses the audience in artist's groundbreaking music, David DeJesus and Dr. Chris Smith impart insightful and entertaining stories about the icon's life. Birdography provides audiences with an informative and refreshingly fun jazz club experience.
November Birdography celebrates Clifford Brown!
Clifford Brown's articulate, swinging, and expressive style built off of Dizzy Gillespie's foundation to further define the ideal bebop trumpet sound. If one was to name the 5 most influential trumpet players of all-time, Clifford Brown is on that list. After bursting onto the jazz scene in 1952 he also added hundreds of compositions into the cannon of jazz standards. Jordu, Sandu, Joy Spring, and Daahoud are some of his most well-known original works, while his arrangements (performed with his co-lead group with Max Roach) of Cherokee, I Get a Kick Out of You, and I'll Remember April have also become classics. Sadly Brown was killed in an automotive accident in 1956 at the age of 25, ending a brilliant life and career much too short. Now more than five decades later Birdography is thrilled to bring the spirit and music of Clifford Brown back to Birdland for one special night! Join us and the all-star band featuring bebop trumpet master Bruce Harris, as well we remember Clifford.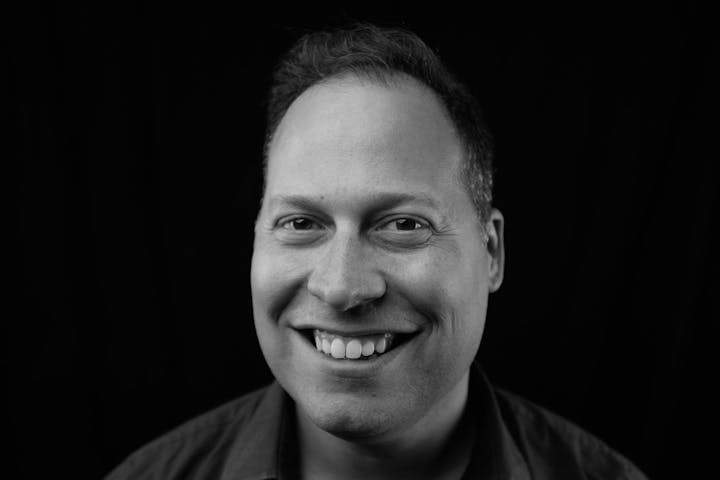 Saxophonist David DeJesus has been on the New York City Jazz scene since the late 90's and has established himself as a key player in numerous bands in various genres. In Jazz, David has performed with the Village Vanguard Jazz Orchestra, the Mingus Big Band, the Dizzy Gillespie Alumni All-Stars, and Jimmy Heath's Big Band along with many others. In Latin Jazz and Salsa, David has shared the stage with Ruben Blades, Larry Harlow, Gilberto Santa Rosa, Artro O'Farrill and Tito Rodriguez Jr. Currently, David is the leader of the Birdland Big Band, a member of the Grammy nominated Bobby Sanabria Big Band, and the Legendary Ron Carter's Great Big Band. On top of his busy performing career, David has long been involved in education. Having taught at major conservatories including Manhattan School of Music, New York University, and the New School, David is proud to currently be a Professor of Jazz Studies at Purchase College where he directs the 18 piece Purchase Latin Jazz Orchestra, coaches student combos and instructs Jazz Arranging classes.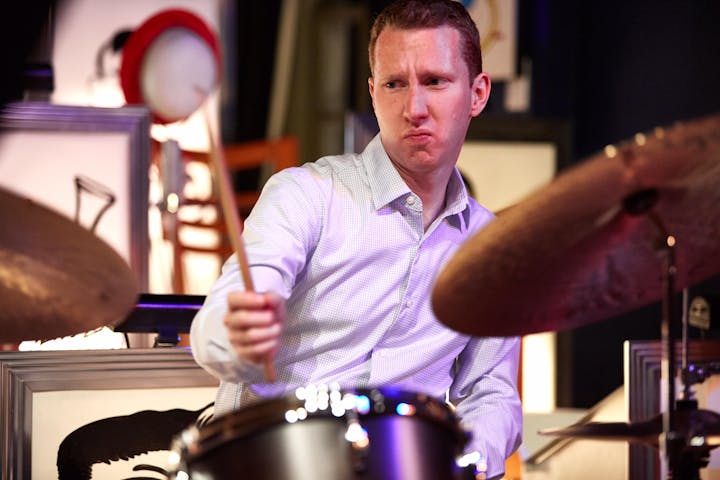 Chris Smith is a drummer, author, and educator based in New York City. He has performed with a wide variety of jazz musicians including Randy Brecker, the Vanguard Jazz Orchestra, Dick Oatts, and vocalist Patti Austin. As the drummer in the Birdland Big Band he performs every Friday at the world-famous NYC club. Additionally he plays frequently at venues such as Smalls, Dizzy's Club Coca-Cola, and the Jazz Standard. Chris is an active recording artist, with saxophonist Dick Oatts' album Use Your Imagination (SteepleChase) serving as a recent and prime example of his drumming.
Chris loves researching jazz history and is a published author. His book The View from the Back of the Band: The Life and Music of Mel Lewis is the only biography on drummer Mel Lewis. Available from the University of North Texas Press, the book presents a refined model for biographical research on a drummer by combining a complete biographical history with transcriptions, musical analysis, and a discography.
A passion for teaching is reflected in his frequent work as a clinician. Most recently he has given drum clinics at the University of Connecticut, University of Nebraska-Omaha, USDAN Camp for the Arts, and the Buddy DeFranco Jazz Festival. His higher education teaching experience includes a previous jazz faculty appointment at the University of Northern Colorado. Currently he offers online instruction through The Drum Hang on his website.
Chris has earned a Bachelor of Music in Jazz Studies from Northern Illinois University, a Master of Music in Jazz Arts from Manhattan School of Music, and a Doctorate in Jazz Studies from the University of Northern Colorado.