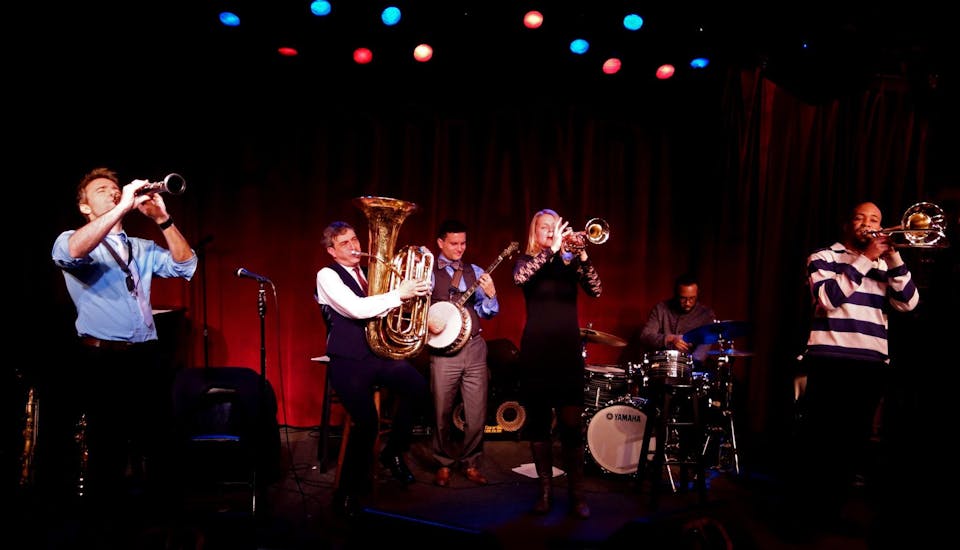 Birdland Dinner Hosted by David Ostwald
Birdland Theater
Join us at Birdland for dinner and the music of Louis Armstrong!
Please note:
Our Birdland Menu is a la carte.
You may view our menu here
Important COVID- 19 Info:
Birdland is complying with all CDC recommendations as well as reopening guidelines from the City and State. Please understand that while adopting all best practices, Birdland cannot assume remaining risks associated with attending in-person dining.
We ask that patrons wear a face covering at all times unless seated, avoid congregating in walkways, or at the bar, and not attend the show if they are feeling ill at all.
We are currently unable to accommodate parties larger than six.