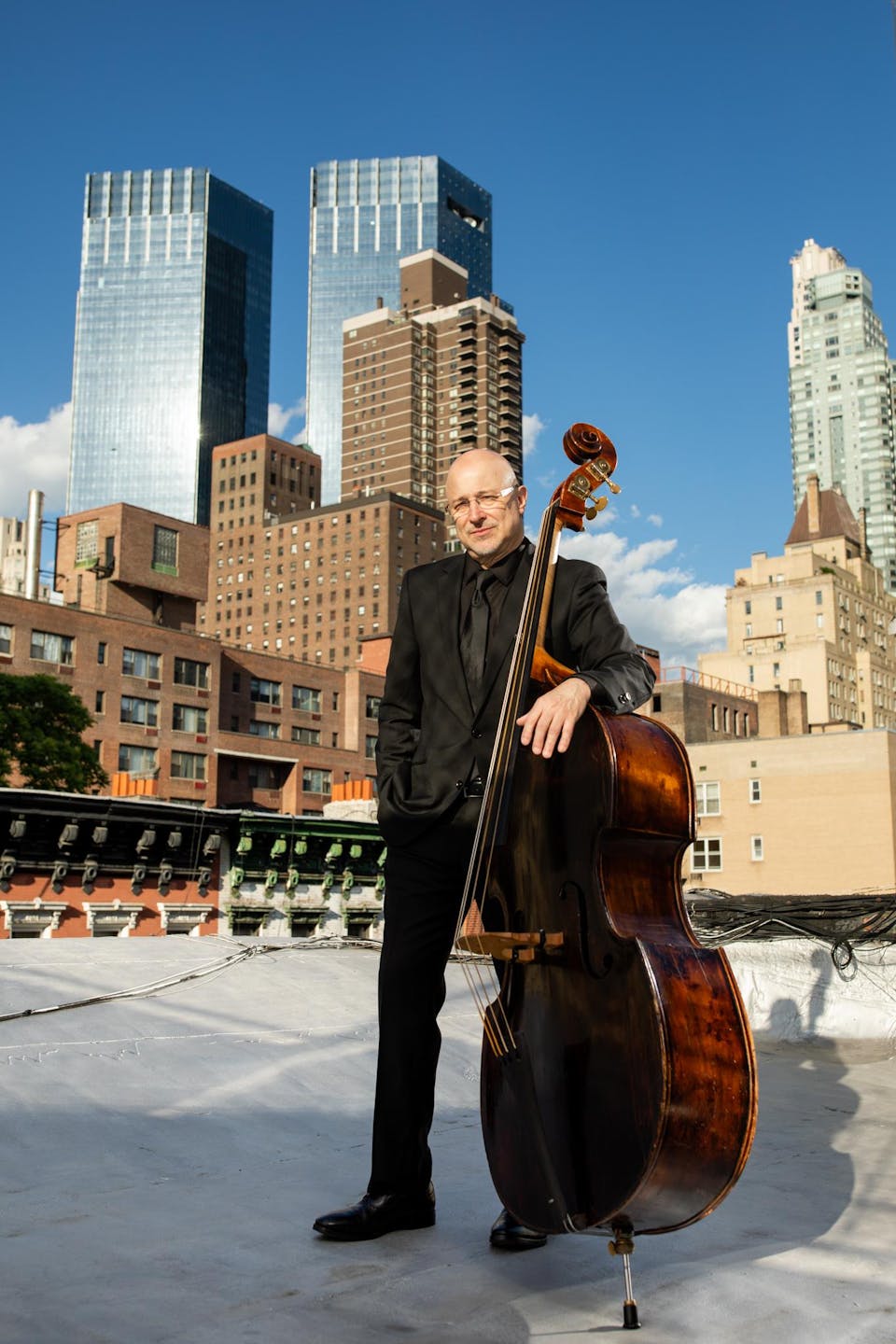 Ben Wolfe Quartet with Giveton Gelin, Sean Mason and Donald Edwards
Birdland Theater
$20.00 - $30.00
Tickets At The Door
Join us at the Birdland Theater for the Ben Wolfe Quartet with Giveton Gelin on Trumpet, Sean Mason on Piano and Donald Edwards on Drums!
As Wynton Marsalis said, "Ben Wolfe swings with authority." Including his recent Resident Arts Records release "Fatherhood", bassist-composer Ben Wolfe has released nine CDs as a leader. With the exception of two songs, these are comprised solely of his original music. Of the music on his MAXJAZZ debut "No Strangers Here" The New York Times says, "In this music Mingus and Miles Davis meet Bartok and Bernard Herrmann". Chamber Music America awarded him the 2004 New Works: Creation and Presentation Program Grant, funded through the generosity of the Doris Duke Charitable Foundation. As a result of this award, Wolfe was able to compose his extended composition Contradiction: Music for Sextet. Wolfe also recently made his mark as a film composer, working with Matthew Modine on the film short, I Think I Thought. At the 2008 Tribeca Film Festival, The New York Sun reviewed his work on this film as, "a standout music score." Born in Baltimore, Maryland and raised in Portland, Oregon, Wolfe has gained a large following from his performances with Wynton Marsalis, Harry Connick Jr., and Diana Krall. Early on in his career, he formed a Duo with Harry Connick Jr. and went on to record over a dozen albums and soundtracks. During his years with Connick, he performed on numerous world tours as musical director. He then joined the Wynton Marsalis Septet and remained until it disbanded. Wolfe also became an integral part of Diana Krall's touring band and played on many of her recordings, including the Grammy Award winning CD, "When I Look In Your Eyes."
When a member of The Jazz at Lincoln Center Orchestra (JLCO), Wolfe performed with Joe Henderson, Doc Cheatham, Jon Hendricks, Harry "Sweets" Edison, and Billy Higgins, among others. Other artists he has also recorded with include Branford Marsalis, Orrin Evans, James Moody, Eric Reed, and Benny Green. In addition to the CDs mentioned, Ben's other recordings as a leader include "13 Sketches" (1996) and "Bagdad Theater" (1997), both released on Mons Records; "Murray's Cadillac" (2000) on Amosaya Music; "My Kinda Beautiful" (2004) on Planet Arts Records; "Ben Wolfe Quintet: Live at Smalls" (2011); "From Here I See" (2013) Maxjazz; and "The Whisperer" (2015) Posi-Tone Records.
Ben is currently on the teaching faculty at The Julliard School: Jazz Division.