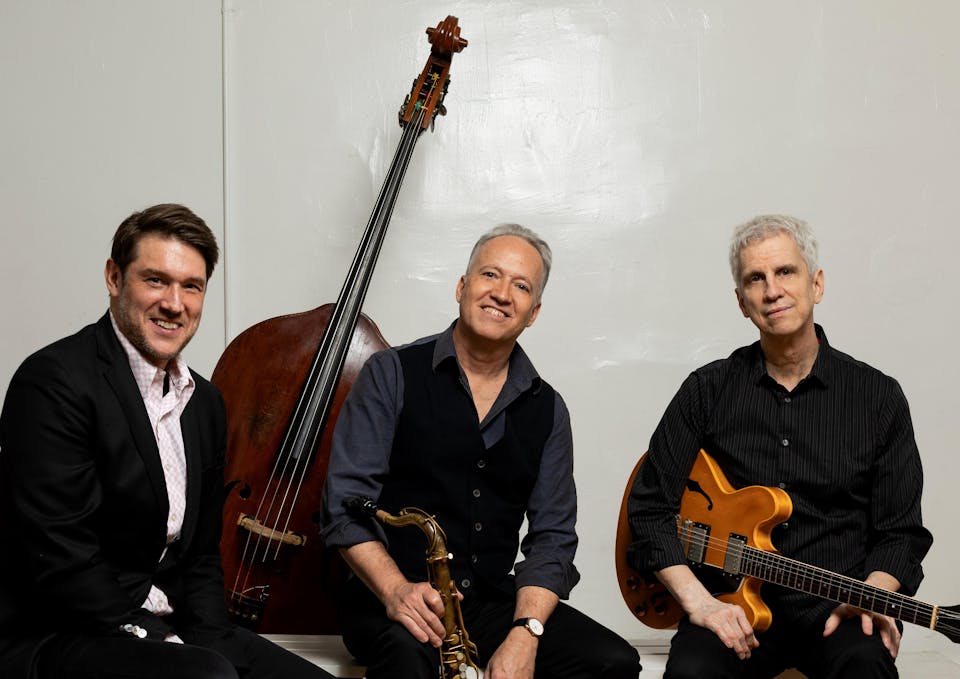 Can't make the Premiere? Buy an on demand ticket instead!
Ben Allison with Ted Nash and Steve Cardenas
$20.00
Sales Ended
On Stellar.com
Birdland is proud to present our new streaming video platform: Radio Free Birdland, hosted by Stellar.com!
Radio Free Birdland is proud to present the Ben Allison Trio.
BEN ALLISON - BASS
TED NASH - TENOR SAXOPHONE, CLARINET
STEVE CARDENAS - GUITAR
This cooperative trio is modeled after Jimmy Giuffre's drummer-less units of the 1950s and 60s. Ben, Ted and Steve take turns arranging and composing for the ensemble, which has released two albums, Quiet Revolution (2018 Sonic Camera), and Somewhere Else - West Side Story Songs (2019 Plastic Sax).
In the late 1950s, as jazz was becoming more abstract, expressionistic and at times bombastic, musicians like Giuffre and guitarist Jim Hall were going in the opposite direction. They were envisioning quieter music that embraced the emerging qualities of free playing, while maintaining elements of blues and folk. This music has a unique kind of sophisticated simplicity that has stood the test of time. On their first album, Quiet Revolution, Ben, Ted and Steve focused on compositions by Giuffre and Hall. On their new album, Somewhere Else - West Side Story Songs, the Trio delves into Leonard Bernstein's classic musical, spinning the songs in new ways, while maintaining the easy intimacy that has become a hallmark of their sound.
Video On Demand will be available to watch from October 23 through November 23.