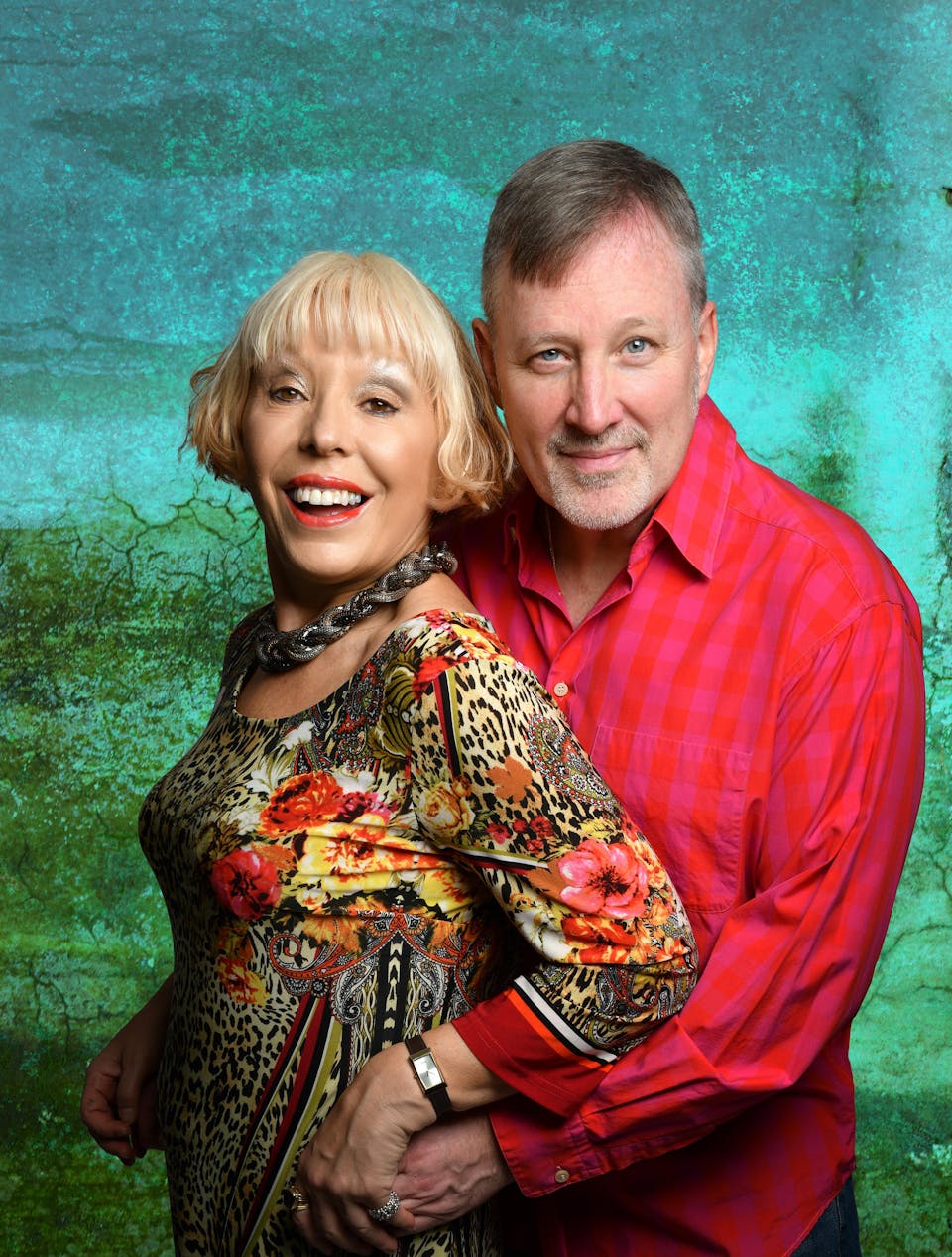 Doors open at 5:30 - Seating is first come first serve
Barb Jungr & John McDaniel "Float Like A Butterfly - The Songs of Sting"
Birdland Theater
$20.00 - $30.00
Tickets At The Door
The Birdland Theater is Proud to present: Barb Jungr & John McDaniel in "Float Like A Butterfly - The Songs of Sting"
Barb Jungr and John McDaniel
"Float Like A Butterfly - The Songs of Sting"
Sunday, July 28 at 7pm
Birdland Theater
Birdland Theater is proud to announce that singer Barb Jungr and pianist/singer/musical director John McDaniel will team for "Float Like A Butterfly – The Songs of Sting" on Sunday, July 28 at 7pm.
It's good fun to show off by yourself, hoovering up all the audience validation to take back to your lonely hotel room after the gig. But every once in a while, attention-seekers need a bit of company, and concede to share the spotlight. Barb Jungr is no exception. Over the past couple of years she has combined her solo work with performances as one half of a double act, for the first time since her legendary collaboration with Michael Parker in the 1980s. Teaming up with the horribly gifted John McDaniel, they have worked together to create some very special shows.
When paired with Barb, John is a pianist, singer, arranger and partner in banter. He doesn't even need to bother employing his vast experience as a conductor, a composer and a Grammy and Emmy Award-winning producer of theatre, albums and television. After a childhood spent putting on shows in the basement of his home in St. Louis, MO, his only option was to metamorphose into Mr. Showbusiness. And so it came to pass that he has worked on Broadway as a conductor, musical director, and musical / vocal arranger and orchestrator. He has accompanied stars including Betty Buckley, Tyne Daly, Carol Burnett and Patti LuPone, whose 1995 one-woman show and top-selling recording he arranged and conducted. He also spent seven years in living rooms across America as the Musical Director and bandleader on "The Rosie O'Donnell Show." Barb has contractually forbidden him from mentioning any of those performers to her, either onstage, in the dressing room or on the night bus home.
In their shows together, Barb and John collide British cabaret nous with American musical theatre chutzpah and some phenomenal songbooks, to generate an embarrassment of talent and expertise. These are unique events, so be sure to catch them now. They're both busy people living on either side of the Atlantic, and really can't be expected to wait around for you to pull your finger out and get a babysitter booked
In news which might disturb aficionados of the passage of time, Sting has been writing and performing songs for 40 years, and has won 16 Grammys in the process. The remarkable body of work he has created over that period has encompassed and intermingled an unexpectedly diverse collection of genres, styles and influences. Included amongst these from the very start is jazz, which has formed an integral part of Sting's musical life since he was Gordon Sumner from Wallsend. More recently, his musical explorations have taken him to Broadway. This was all the encouragement that Barb and John needed to bring their combined prowess in jazz, musical theatre and cabaret to bear on his work. For the time being, they've chosen to forget about his expertise in Elizabethan art song.
In this new show, Barb and John apply their skills for reinvention to Sting's staggeringly hit-laden songbook. In John's transformative new arrangements for voice and piano, developed closely with Barb, they perform work from Sting's time as both a member of The Police and a solo artist, during which he has combined huge commercial success with continual risk-taking and experimentation. On top of that, Barb will offer a fascinating elucidation on the pros and (mainly) cons of having sex in a wheat field. An album of songs from Float Like a Butterfly was released worldwide in September 2018, on Kristalyn.
Barb Jungr and John McDaniel perform 'Every Little Thing She Does Is Magic'
https://www.youtube.com/watch?v=IQ1gF6muAcQ
Barb Jungr & John McDaniel
"Float Like A Butterfly – The Songs of Sting"
Sunday, July 28 at 7pm
Birdland Theater, 315 West 44 Street, NYC
$30 cover, $10 food/drink minimum