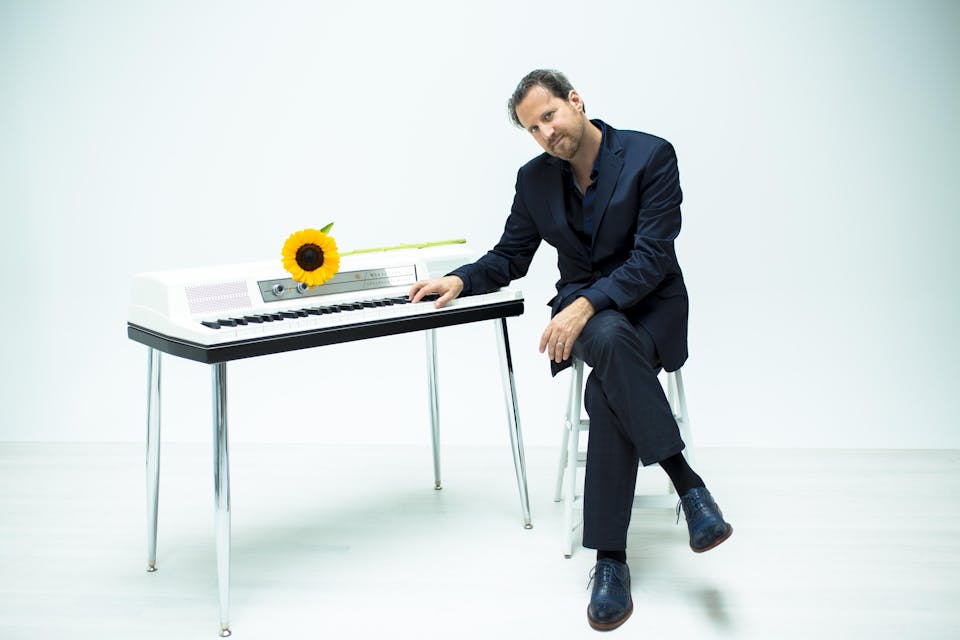 Andy Ezrin Piano Trio
Birdland Jazz Club
$20.00 - $30.00
Tickets At The Door
Join us at Birdland for the Andy Ezrin Piano Trio!
Andy Ezrin(me)-Piano
Gregoire Maret-Harmonica
Matt Penman-Bass
Jared Shonig-Drums
Multi Keyboardist Andy Ezrin was born and raised in the Boston area and began playing the piano at the age of ten. By age twelve he was playing professionally.
He studied at The Boston University School of Fine Arts, The Tanglewood Institute, Oberlin College Conservatory, and received his BA at the University of Miami's Frost School of Music.
Andy has performed extensively around the world, recording and touring since 1989 with the Grammy award-winning vocal jazz group New York Voices where he has performed at major jazz festivals worldwide including Montreux, North Sea, Montreal as well as Live Under The Sky in Japan. He has also performed numerous times at Carnegie Hall (once as a featured soloist with New York Voices and the Count Basie Orchestra), Lincoln Center, Boston Symphony Hall (with the Boston Pops), The Hollywood Bowl, and at the United Nations.
Andy has 12 trio recordings under his name including 'Tactile'(Rosebud) a jazz piano trio CD, "Zoom:Love Junket," a jazz organ/ multi-keyboard trio record, and"Silent Movies," a solo piano CD featuring all original compositions. He has also released his 'jazz trio/quartet recording 'What Speaks to Me.' and his latest solo piano recording 'Dusk'(2015) which features all original compositions.
Andy's compositions can also be heard extensively on television and radio including 'Sesame Street' and Cartoon Network's hit animated series 'Courage the Cowardly Dog'. Andy has performed and written cues for the feature film 'Clifford the Big Red Dog's Really Big Movie' the 'The Oprah Winfrey Show' as well as performed live on the 'Late Night with David Letterman,' ' The Rosie O'Donnell Show,' and 'The Tony Danza Show'. He has also recorded music for the upcoming remake of the '70's hit children's show 'The Electric Company' as well as 'Sesame Street'. He has also recorded live on television in Russia, Israel, France, Ireland, and Japan(NHK).
Andy has co-written and recorded two library discs as well as contributing his composing talents to the new PBS children's educational series 'Space Racers' as well as co-composing 4 seasons of the Cartoon Network hit show 'Courage the Cowardly Dog' with film composer Jody Gray.
Andy was the keyboardist/Associate Musical Director for the Earth Wind and Fire Broadway musical "Hot Feet" and was also the pianist and musical director for singing sensation Linda Eder and accompanist for Michael Feinstein and Steve Tyrell.
He has also recently recorded and toured with Broadway icon Chita Rivera and Cabaret artist Ute Lemper. Andy also chaired the first Keyboard for the Broadway musical 'Charlie and the Chocolate Factory.'
For 10 years Andy has toured extensively throughout the world as keyboardist for renowned jazz trumpeter Chris Botti as a part of his continuous 'Never Ending Tour.'
He has toured extensively as keyboardist with artists Christopher Cross, Joe Jackson, and Rickee Lee Jones, and for the past two and a half years Andy has been touring and recording with sax great David Sanborn and more recently with Ivan Lins.
Andy has also recently performed with U2's Bono and Edge, Sting, James Taylor, Lady Gaga, John Mayer, Neyo, Miley Cyrus, Carly-Rae Jepsen, Cyndi Lauper, Chaka Khan, Michael Bublé, Van Morrison, Patti Austin, Michael McDonald, Diane Shuur, Yo Yo Ma, Renee Fleming, and Dr.John.