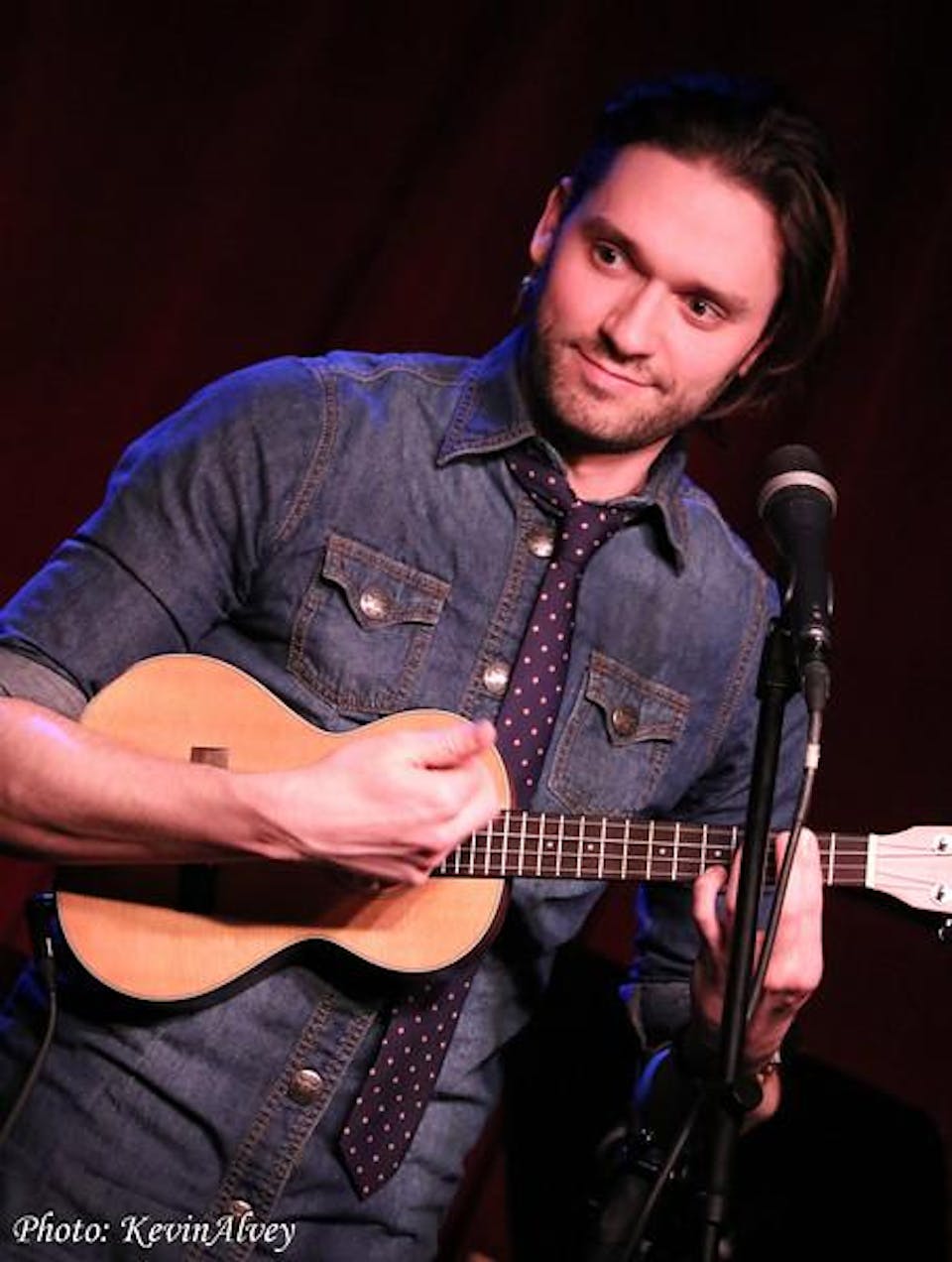 Seating is First Come First Serve for Table AND Bar
Andrew Swackhamer's Last Call Before Fall
Birdland Jazz Club
$20.00 - $30.00
Tickets At The Door
Join ukulele wizard/male rock soprano Andrew Swackhamer plucks, strums and riffs with his talented friends.
Andrew Swackhamer's Last Call Before Fall
Monday, September 16 at 7pm
Birdland
The Broadway at Birdland concert series is proud to present singer/songwriter/uke specialist Andrew Swackhamer and friends in "Last Call Before Fall" on Monday, September 16 at 7pm.
Andrew Swackhamer is a Singer/Songwriter, Ukulele specialist/teacher, lead singer of Indie/Pop band Starbird and the Phoenix, and host of weekly show and open mic "Show and Tell." This show, "Last Call Before Fall," will be a mix of Anrew's favorite musical theater tunes, original compositions and cover songs. The show will also feature Kristin Dausch and special guest Nicolas King.
Starbird and the Phoenix released their first EP album "Altar of Your Love" in 2018 and are currently in the recording studio completing their first album to be released in October 2019. Follow their journey on all social medias or visit their website www.starbirdandthephoenix.com for upcoming events, press and music released. "Show and Tell" is a weekly show with featured guests and an open mic to follow on Sunday nights at 7pm at Uke Hut in Astoria. Hosted by Andrew and co-founder/host Kristin Dausch, the duo is known to some as "Kiwi Fuzz." Kristin will be joining the Birdland performance.
Andrew has played multiple venues in NYC with Starbird and the Phoenix including Feinstein's 54Below, Rockwood Music Hall Stage 2, Bowery Electric, DROM, Pianos, Green Room 42, West End Lounge, Broadway Buskers in Times Square, Uke Hut, and Stonewall Inn to name a few.
For the past twelve years of his life, ukulele is one of Andrew's greatest fascinations. In 2020, he will release a line of ukulele products including uke chord flash card games and instructions, books for singer/songwriters, original music album and sheet music, and a specialty ukulele album series called "Jazz, Rain, and a Ukulele," where he will be exploring The Great American Songbook. It's a top-priority dream of his to be a part of the preservation of this great music genre and fuse the communities of Great American Songbook with Ukulele history, and could not be happier that the journey is starting at NYC's best jazz venue, Birdland.
Andrew got his start in music at the young age of eight with piano, which quickly turned into musical theater. He received his BFA in Musical Theater from Point Park University in Pittsburgh, PA. Has appeared in over 50 musicals and plays in the Pittsburgh music scene. Most recently, he was seen as Georgia McBride/Casey in The Legend of Georgia McBride at Barebones Productions. Other theater appearances include Pittsburgh Public Theater, COPA at Point Park, Quantum Theater, Bricolage Production company, and Arcade Comedy Theater where he performed his acclaimed one man show Andrew Swackhamer's Toy Story where he quoted the entire first movie of Disney's Toy Story in 70 minutes. He has also appeared with Off the Wall, No Name Players, PICT, Kinetic Theater Works, Prime Stage, and New Hazlett Theater where he portrayed the Prince/Wolf in Into the Woods.
Andrew Swackhamer's Last Call Before Fall
Birdland, 315 West 44 Street, NYC
Monday, September 16 at 7pm
$30 cover table seating, $20 cover bar seating, $10 food/drink minimum
BirdlandJazz.com or 212-581-3080