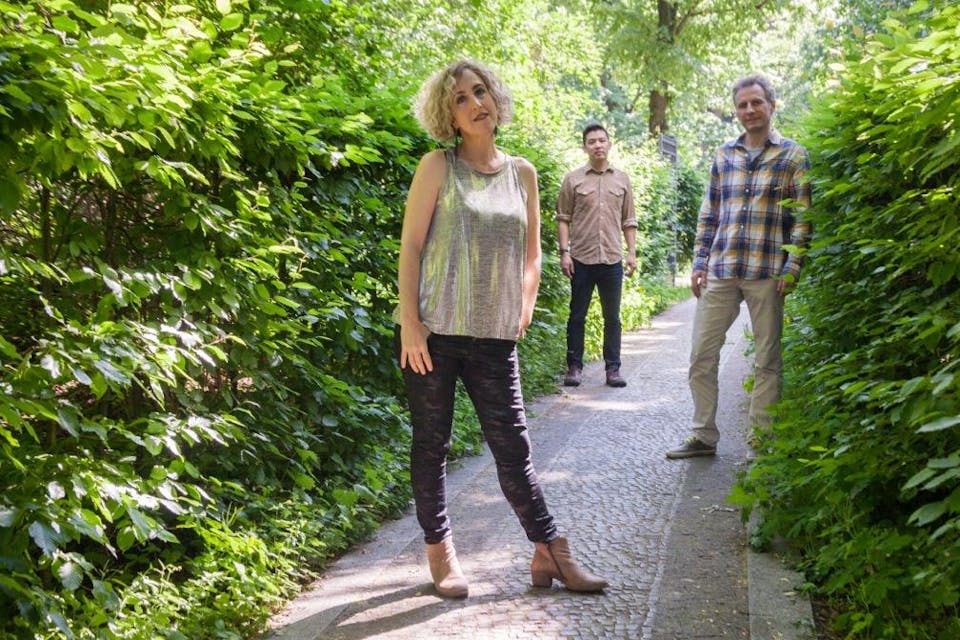 Doors open at 5:30pm - Seating is first come first serve
Anat Fort Trio
Birdland Theater
$20.00 - $30.00
For Reservations call 212-581-3080.
Join us at the Birdland Theater for The Anat Fort Trio!
20 Years after their initial meeting in a rehearsal basement in the east village, the Anat Fort trio has hundreds of performances under its belt. The band, consisting of American bass player Gary Wang, German drummer Roland Schneider and Israeli pianist-composer Fort, has played New York jazz clubs for over two decades, gathering an extensive following in the whole metropolitan area. 9 years after their beginning, they spread apart: Roland moved to Berlin and Anat to Tel-Aviv. Gary is the only one who stayed in NY, but that has not stopped them from touring the US, Canada, Europe, China and Israel performing in all major venues such as Montreal jazz festival, JVC jazz festival, Blue Note, Birdland, Tel-Aviv Opera House, Israel festival, NDR in Hamburg, Duc Des Lombards in Paris, Porgy and Bess in Vienna, A-Trane in Berlin and many more. In 2010, the trio released their long-awaited first recording, And if, on the prestigious ECM Records label. The recording garnered international acclaim and was named one of the best 10 records of the year by "Slate" magazine. In 2016 they released Birdwatching on ECM Records as well. The recording, called "a subtle triumph" by the NY Times, features the trio in the company of Italian reed master Gianluigi Trovesi. The trio's new album, Colour, was produce by Anat herself. It sheds new light on the trio's diverse work and influences and captures it at its creative best. Out now on Sunnyside Records, it is a great celebration of 20 years of close friendship and music spread over 3 continents.