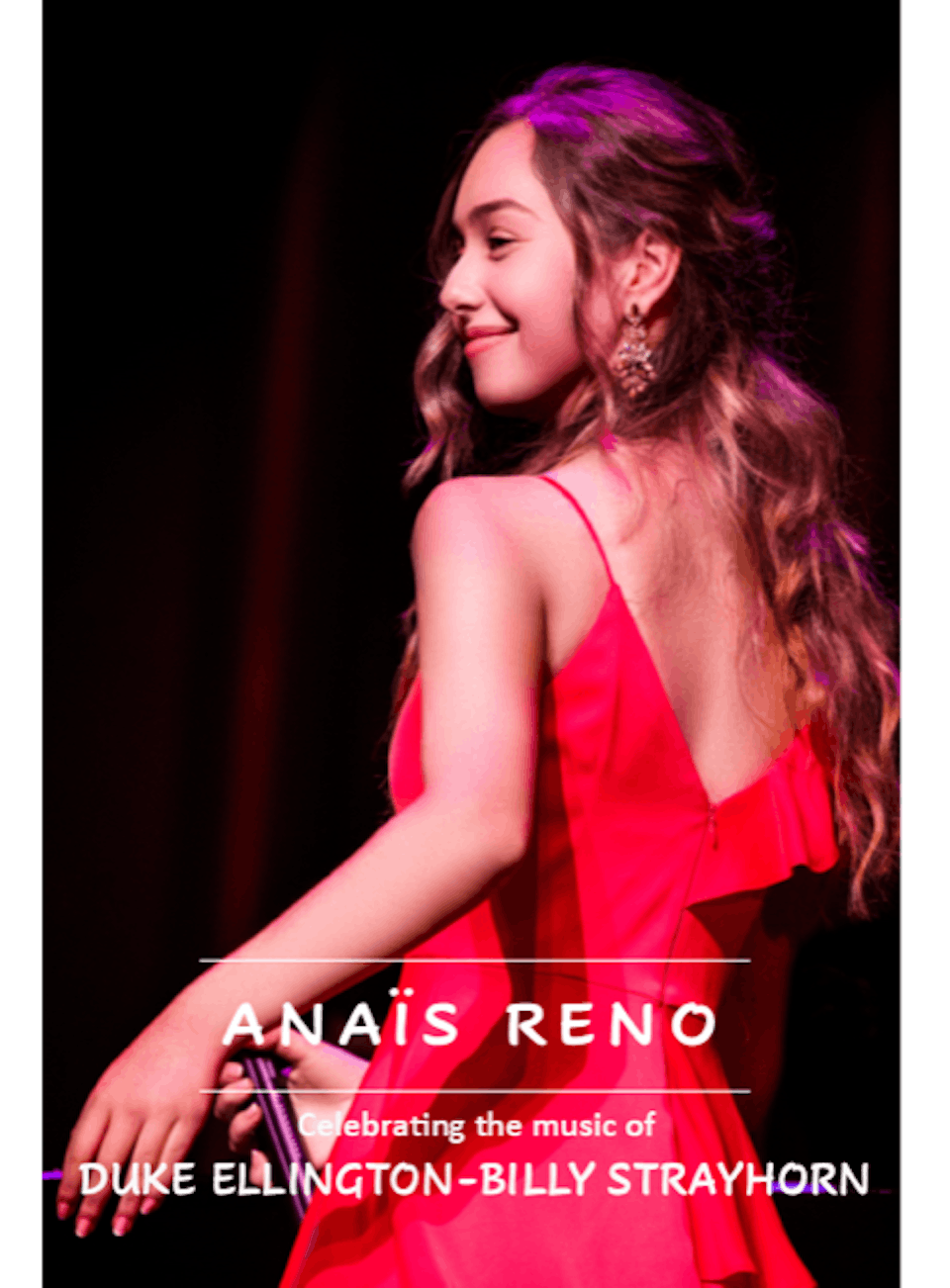 Anaïs Reno
Birdland Theater
$20.00 - $30.00
Sales Ended
Join us at the Birdland Theater for Anais Reno!
Anais Reno was born on November 29, 2003, in Geneva Switzerland, and is currently a drama major at the Laguardia High School for Performing Arts. Her passion for the music of Duke Ellington/ Billy Strayhorn has inspired her to dedicate this show to their music. She will be joined by Brian Charette on piano, Neal Miner on bass, and Joe Strasser on drums.
Despite her young age, Anais has been artistically active since she was 8. After winning the 2016 Forte International Platinum Award at Carnegie Hall, at age 14 she placed 2nd in Michael Feinstein's Song Book Competition, the youngest ever to place in the competition. She also won first place in March at the Mabel Mercer Competition.
Anais is a recipient of the Renati- Kaplan scholarship program at the 92 Y, and has a rapidly growing career as a jazz artist.
She has performed her own compositions with the NY Philharmonic in David Geffen Hall, performed several times in Carnegie Hall, Anais has had 3 solo shows with Billy Stritch and Tedd Firth at Feinstein's 54 Below, and will be back in May 9, with Billy Stritch. She is a regular guest on the Sinatra Show at Feinstein's 54 Below, She recently made her Cabaret Convention debut at Rose Hall, and NJPAC debut. Anais will also have a performance with Billy Stritch at the 92 Y at their Gala on May 18.
You can find out more about Anais at AnaisReno.com