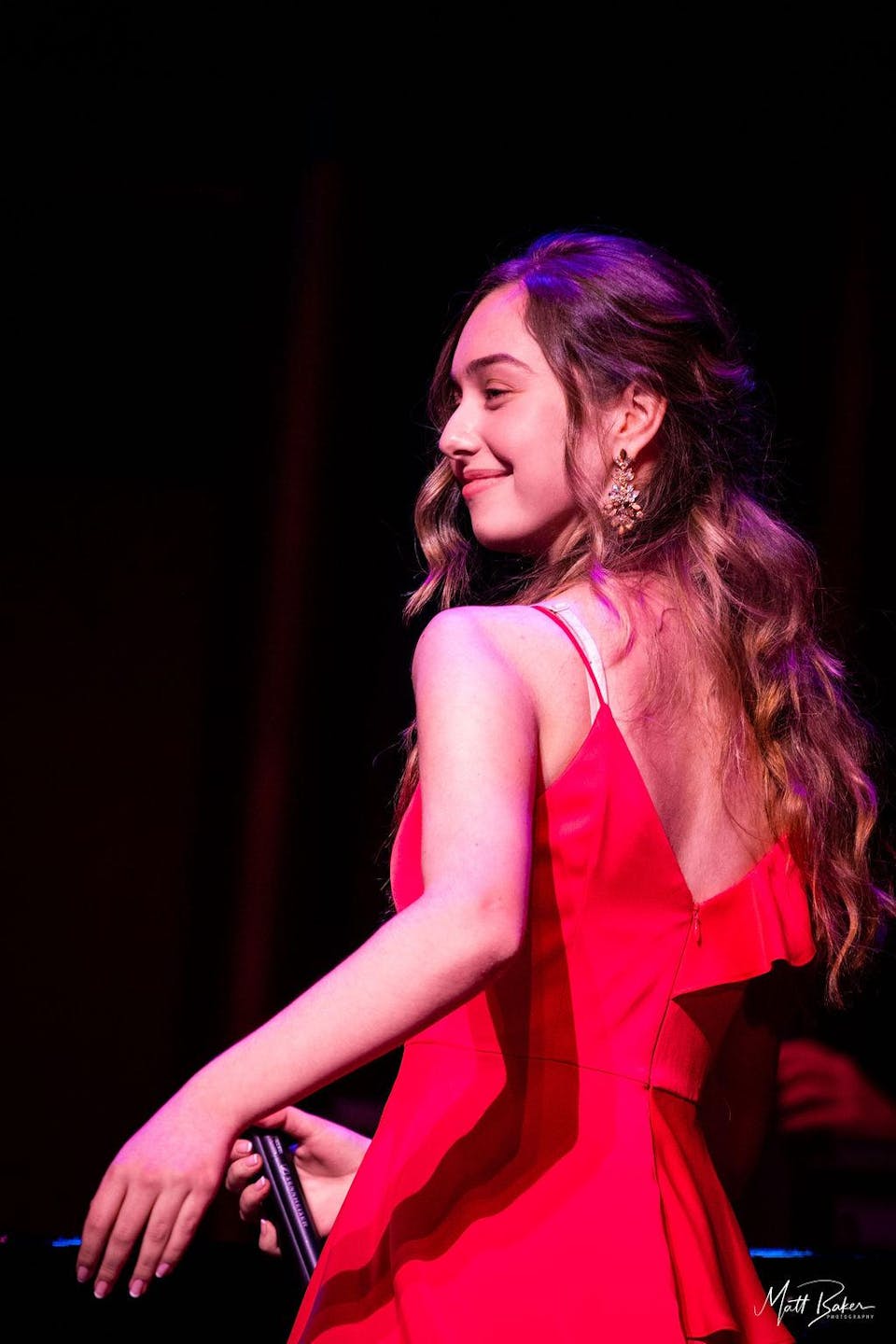 Anaïs Reno
Birdland Theater
Join us at the Birdland Theater for Anais Reno!
Anaïs Reno, a 16-year old Drama Sophomore at LaGuardia High School for the Performing Arts, in NYC, was born on November 29, 2003, in Geneva, Switzerland. Despite her very young age, Anaïs has been artistically very active, involved in the performing arts since age 8. After winning the 2016 Forte International Competition's Platinum Award at Carnegie Hall, in New York, Anaïs won Second Prize at Michael Feinstein's Great American Song Book Academy competition in Carmel, Indiana in the summer of 2018, and First Prize at the Mabel Mercer Foundation competition, in New York, in March of 2019.
​Studying voice with her father, a former opera singer, as well as voice and music from 2013 with Sarah Tolar, as a recipient of the Recanati-Kaplan Scholarship Program at the 92nd Street Y, Anaïs has had a rapidly growing career as a singer specializing in Jazz, Blues and The American Songbook. Since age 10, Anaïs has had the opportunity to sing with highly acclaimed professionals in the field and perform in prominent venues. Thus, she has performed with award winning Vince Giordano and the Night Hawks and has been showcased repeatedly at Birdland's Cast Party with Jim Caruso and Billy Stritch as well as at Dizzy's and at Carnegie Hall. At age 13 and again at age 14 she performed solo shows at Feinstein's 54 Below in New York with pianists Tedd Firth and Billy Stritch and this New Year's eve was invited to sing at Birdland's Celebration Party alongside such artists as Jim Caruso and Veronica Swift.
Anaïs was showcased on March 18th, 2019, in a concert sponsored by the National Arts Club and the Mabel Mercer foundation in New York City where she sang several solo songs with Tedd Firth and a duet with Nicholas King. Moreover, she has just performed her third solo show at Feinstein's 54 Below, on April 5th, 2019.
As a member of the New York Philharmonic's Very Young Composers Program, her first original composition was performed by the Philharmonic in David Geffen Hall on their children's concert series, at age 10. Subsequent compositions for string ensemble were performed by the JACK String Quartet and the Toomai String Quintet, and at age 12 she performed original songs with members of the Philharmonic, including a benefit concert at Geffen Hall.