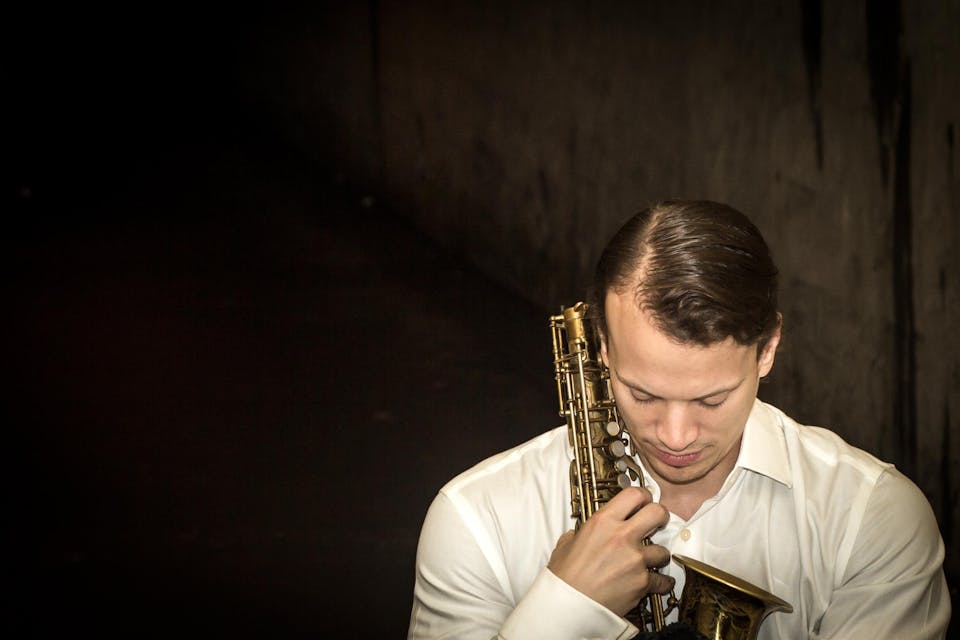 Seating is First Come First Serve
Alejandro Aviles
Birdland Theater
$20.00 - $30.00
Tickets At The Door
The Birdland Theater welcomes Alejandro Aviles to the Stage! Catch him August 15th with sets at 7 and 9:45pm !
Alejandro Aviles - alto sax
John Marshall - tenor sax
Dave Lalama - piano
Eduardo Belo - bass
Chris Smith - drums
The music of Lennie Tristano, Lee Konitz, Warne Marsh and others.... Join us for a night of celebrating the genius of Lennie Tristano whose compositions rivaled the Bebop craze of Charlie Parker and Dizzy Gillespie in the 40's and 50's.
Alejandro Avilés is a first generation Cuban-American who comes from a longlineage of musicians. In fact, Mr. Avilés' family has been considered by the Guiness Book of World Records for having the longest, continuous musical group in the world.The Orquesta Hermanos Avilés was started by his great-grandfather, Manuel Avilés, in1882 in Holguin, Cuba, and remarkably is still in existence today.
Based in NYC, Alejandro Avilés works as an adjunct professor at both Hofstra University and Hunter College teaching saxophone and jazz improvisation whileperforming as a versatile musician in genres ranging from "Straight Ahead" jazz,"Brazilian" and "Afro-Cuban" music, to Broadway. When not on tour, you can catchAlejandro perform in many of New York's most renowned jazz clubs including Smoke,Jazz Standard, Zinc Bar, Smalls, Dizzy's Club Coca-Cola, Jazz Gallery, Iridium, Fat Cat,Birdland, and Blue Note.